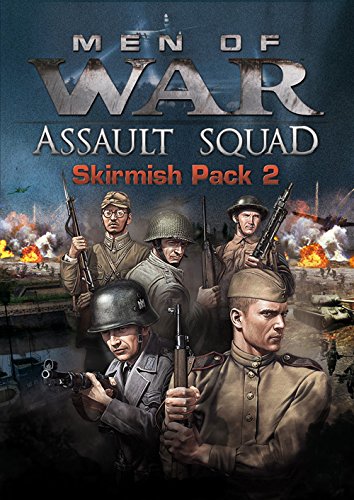 Men of War: Assault Squad: Skirmish Pack 2 DLC (PC)
Platform

steam pc

Version

Germany
Erhalten Sie 5 neue Missionen, 1 für jede Fraktion, USA, Deutschland, Sowjetunion, Commonwealth, Japan.
Missionsziele unterscheiden sich maßgeblich von den bestehenden Zielen in Men of War: Assault Squad und bieten eine komplett neue Herausforderung bei Ihrem versuch die feindlichen Linien zu infiltrieren, gegnerische Offiziere auszuschalten, Transportkolonnen zu stoppen und strategische Positionen zu erobern, um die anhaltende, alliierte Offensive zu unterstützen.
Die verdeckten Missionen sind dabei so angelegt, um größtmöglichen Wiederspielwert zu bieten. Strategische Positionen, Verteidigungsanlagen und feindliche Patrouillen wechseln bei jedem Start der Mission. Dies führt zu herausfordernden und frischen Spielerlebnis, dass Sie so in Men of War: Assault Squad noch nie zuvor erleben konnten!
Eigenschaften:
5 neue Sabotagemissionen:


[USA] Avalanche
[Deutschland] Kharkov
[GB] Scheldt
[Sowjet Union] Debrecen
[Japan] Peleliu