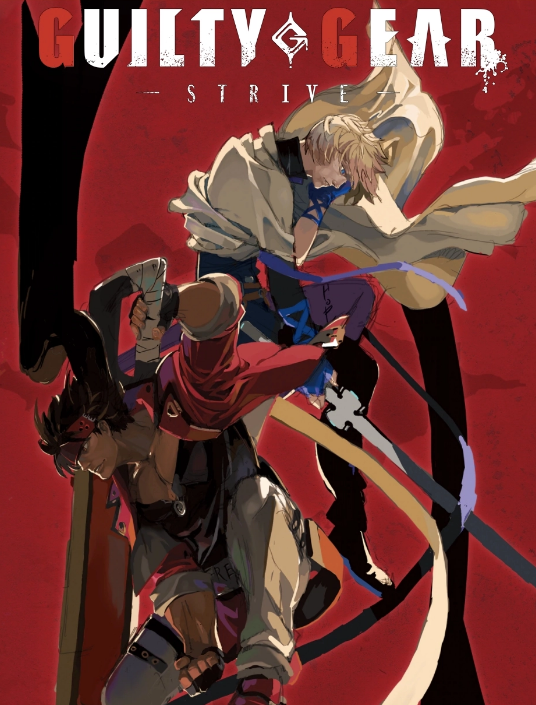 Guilty Gear Strive Standard Edition Steam CD Key Global
Platform

steam pc

Version

Global EU CN US RU UK BR ES FR AT BE CH DE
Hinweis: Dieses Produkt kann in den folgenden Ländern nicht aktiviert werden: Antigua und Barbuda, Argentinien, Armenien, Aserbaidschan, Bahamas, Barbados, Weißrussland, Belize, Bermuda, Bolivien, Plurinationaler Staat, Brasilien, Chile, China, Kolumbien, Costa Rica, Kuba , Dominica, Dominikanische Republik, Ecuador, El Salvador, Falklandinseln (Malvinas), Französisch-Guayana, Georgien, Grenada, Guatemala, Guyana, Haiti, Honduras, Indien, Jamaika, Kasachstan, Kirgisistan, Mexiko, Republik Moldau, Nicaragua, Panama , Paraguay, Peru, Polen, Puerto Rico, Russland, St. Kitts und Nevis, St. Lucia, St. Vincent und die Grenadinen, Südgeorgien und die Südlichen Sandwichinseln, Surinam, Tadschikistan, Türkei, Turkmenistan, Ukraine, Uruguay, Usbekistan, Venezuela
Entdecke den Geruch des Spiels mit Guilty Gear -Strive-! Tauche ein in neue Spielmechaniken, die für Neueinsteiger im Kampfspiel einfach und einladend und für Veteranen tiefgründig und kreativ sind. Ride the Fire in eine vom Heavy Metal inspirierte alternative Zukunft voller übertriebener Action, Stil und Spaß! Flammend!
"Guilty Gear -Strive-" ist der neueste Eintrag in der von der Kritik gefeierten Guilty Gear-Kampfspielreihe. "Guilty Gear -Strive-" wurde von Daisuke Ishiwatari entwickelt und von Arc System Works entwickelt und hält den Ruf der Serie für einen hochoktanigen Soundtrack, bahnbrechende hybride 2D/3D-Zell-Shading-Grafiken und intensives, lohnendes Gameplay aufrecht.
Das Schicksal des Universums wird bestimmt…
Begib dich in die letzte Konfrontation mit That Man, der Person, die für all die Zerstörung und den Schaden an der Welt und ihren Bewohnern verantwortlich ist. Schließen Sie sich Sol Badguy, seinem Rivalen Ky Kiske und einer Gesamtstarterliste von 15 einzigartigen Charakteren an, während sie sich dem erstaunlichen Abschluss einer 20-jährigen Geschichte stellen!
Ein sensorischer BLAST für Ihre Augen und Ohren
Rocken Sie zu den Thrash-Tracks des Serienschöpfers und Musikkomponisten Daisuke Ishiwatari! Schlagen Sie Ihren Kopf und schlagen Sie Ihren Gegner mit dem Killer-Soundtrack, während Sie von den atemberaubendsten und dynamischsten 3D-Grafiken mit Zellschatten, die bisher produziert wurden, umgehauen werden!
Neue Revolution in Kampfspielen!
Guilty Gear -Strive- bietet eine Reihe neuer und innovativer Spielmechaniken, die es Spielern ermöglichen, die neu in der Serie sind, schnell die Grundlagen zu erlernen und gleichzeitig das tiefe, kreative Gameplay beizubehalten, für das Guilty Gear gelobt wird. Neue Ergänzungen der Serie wie eine mauerbrechende Mechanik ermöglichen neue und aufregende Kampfansätze.